Customer Reviews
27/09/2020
Deborah B.

New Zealand
Just Delicious!
Our new fav sheets. They are perfect If you are a wee bit obsessive of exceptional bed linens ~ then you will adore these
17/09/2020
Jane M.

New Zealand
Beautiful, soft and silky
I bought the factory seconds, there is nothing 'second' about them. Best sheets ever, thank you Christina.
17/08/2020
Jo R.

New Zealand
Great Sheets
Have bought THS before but did not sleep in them as they were for my daughters bed.Have now tried & love them ,would definitely buy again.
28/07/2020
Dennis B.

New Zealand
Beautiful Super King 1000 TC sheets
The super king 1000 TC sheets we purchased a beautiful & so soft. The other thing I like about these sheets that they are large enough for our mattress. Sheets I have purchased elsewhere previously are always small and not large enough to tuck in under the mattress. Thank you Christina for your great service. KB.
20/07/2020
Marlies F.

New Zealand
I love this sheet set. Thanks so much for it.
19/07/2020
Shona C.

New Zealand
*****
Excellent experience will definitely recommend the service and the sheets.
19/07/2020
Tania P.

New Zealand
We love them!
We noticed that the fresh feel of the sheets stayed constant, from when we put them on our bed, to when we removed them for cleaning. I would definitely recommend these sheets.
18/07/2020
Shirlene H.

New Zealand
Silky 1000
Luxurious sheets. Awesome delivery, communication and experience. Good work guys.
27/06/2020
Sue S.

New Zealand
Pure luxury
I keep buying lovely sets of sheets for myself and my family. They make wonderful wedding presents because they're exceptional and feel very special
21/06/2020
Roseanne I.

New Zealand
Brilliance
Wonderful product, wonderful service under challenging circumstances. Thank you.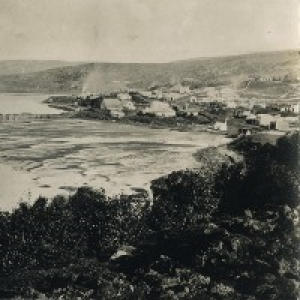 PE
20/06/2020
Paul E.

New Zealand
Great quality prompt delivery. A company that stands by its product and service.
14/06/2020
Janet Y.

New Zealand
Sheets
We love the sheets,it like being in a lovely hotel at home
14/05/2020
Claire W.

New Zealand
On Cloud 9
These sheets are absolutely luxurious to sleep in. Part of their uniqueness is the comforting slithery noise they make when climbing into bed and sinking into the softness. Best sheets I've ever owned and I now consider myself royalty!
09/05/2020
PAMELA F.

New Zealand
Egyptian Cotton Pearl Sheets and Pillow Case Set
Once again, my experience with Christina and her company is faultless. I feel as if I am dealing with an old friend, when I make an order. Everything is dealt with promptly and efficiently.
09/05/2020
Wendy W.

New Zealand
Beautiful sheets
Absolutely love these sheet sets but cannot see why they are classed as seconds. Couldn't find any faults in them. Beautiful feel to them and they are that bit warmer for winter. We now only use sheets from this company. Nothing else matches up. Fantastic service throughout. Thank you so much to Christina and team.
09/05/2020
Melanie S.

New Zealand
The best sheets ever
Wonderful product, wonderful service, try them - you will love them too
09/05/2020
Julia a.

New Zealand
Excellent sheets, excellent service
Our linen cupboard has changed markedly during the three years since we met Christina at a home show in Auckland. The sheets and covers The Hotel Sheet offers are extremely high quality (even the seconds are superb - just a few threads to trim). Great to be able to purchase a range of weights to see us through our very different seasons. Our B&B guests often comment on the quality of linen so we know its appreciated.
09/05/2020
Hihiria I.

New Zealand
The Silky 1000 Thread Count Hotel Sheet Set
What an amazing product. Pure elegance. Love them so so much
16/04/2020
David S.

Australia
In a class of their own, I now can't sleep in anything else
I own a lot of luxury bed linen from The Hotel Sheet but these are truly lovely. They've only had one wash and they're already my favourite sheets—a lovely firm and durable feel, yet not heavy or hot in the slightest. Now I want all my sheets to feel this good!
06/04/2020
Denese M.

New Zealand
1000 TC Sheets
As always my sheets arrived beautifully packaged. I have them on my bed and they feel so luxurious. I ordered three sets and they are all first class. Thank you for the lovely soaps.
What makes us different?
Free NZ delivery
We offer free shipping to anywhere in New Zealand, including rural delivery. Shipping typically takes 3-4 days or a little longer for rural areas.
Tested and certified
A new DNA test is currently highlighting a fake Egyptian cotton issue. Sleep easy knowing all our Egyptian cotton is DNA certified, 100% long-staple Egyptian cotton. And all our bedding is OEKO-TEX II certified no harmful or illegal substances.
Better cotton for your money
Compared to regular sheets, high thread-count sheets use 2-3 times the cotton. So to make them affordable, they often trade cotton quality for an impressive thread count. They're also thick and hot. That's why we use lower thread-counts. Less cotton means better cotton for your money & beautifully fine, cool & crisp sheets.
Our 60 night trial
Sleep on our bedding for 60 nights, and if you're not happy, return for a full refund. All we ask is for honest feedback to help improve our bedding. Used items go to the Auckland Woman's Refuge, some conditions apply.