Customer Reviews
26/11/2021
Sally W.

New Zealand
Sheet purchase
We bought the classic grey sheet set I would definitely recommend and have already suggested to others to have a look at the hotel sheet company website. Christina couldn't have been more helpful and accommodating with my questions. The sheets arrived in super quick time and we're beautifully wrapped and presented. I absolutely love the feel of The sheets!
05/11/2021
Sarah L.

New Zealand
Excellent product
Excellent customer service
02/10/2021
Jeremy A.

New Zealand
Our second set so far
It's very easy buying and having these sheets delivered. This is our second set and we're very happy with these ones as well. I'm not buying sheets from anywhere else.
07/09/2021
Dana S.

New Zealand
Great service and quality sheets. Will definitely buy again
27/08/2021
Sarah S.

New Zealand
Love these sheets!
These are the only sheets we've found that fit our deep base mattress. Great quality, easy care and love that they are 100% cotton.
16/08/2021
Adrienne H.

New Zealand
Lovely sheets
Very nice . So efficient with getting the sheets to us
29/07/2021
Sue B.

New Zealand
The best sheets
Thank you the service was amazing and the sheets are the best!! will definitely buy again
29/05/2021
Kirsten G.

New Zealand
Excellent quality sheets
We looked for good quality, crisp and cool cotton sheets for a long time. These sheets are excellent, lovely crisp feel, and the generous size fits our mattress perfectly. Will buy again.
02/05/2021
John W.

New Zealand
Duvet and sheet set
Awesome products and service
25/04/2021
Patricia B.

New Zealand
Great sheets!
Sheets are lovely - I now have two sets. Great service - highly recommend!
10/04/2021
Janet H.

New Zealand
I would buy from you again
They aren't as cool to the skin as I was expecting but other than that I like them. I like the deep fitting very much
30/03/2021
Tamara S.

New Zealand
Love my sheets
Absolutely as good as they are advertised as being, and will definitely be buying more.
14/03/2021
Miranda W.

New Zealand
Love the sheets!
Great service. Lovely sheets and I like the generous sizing. They feel really nice. The light grey works well for us, and I will be a repeat customer soon.
23/01/2021
Vikki S.

New Zealand
Feedback
Well........after my husband rolling his eyes when I bought the sheets, at the Manawatu Home Show. He whinges when I put different sheets on the bed!!!!! He is smitten. We love the feel and the sleep we have with them.
11/04/2020
Pam D.

New Zealand
Great sheets
Very good. From meeting at home show through delivery and use. The whole thing was great and I'd definitely get some more
18/02/2020
Kathryn T.

New Zealand
Ironing - 18 th Feb
I have just ironed the grey sheet and pillow cases, and one of the pillow cases is not square cornered - there is no way to iron and then fold it perfectly - there are creases that will not iron flat- I am very disappointed as a result. I love the colour and the feel of the cotton.
05/03/2020
The Hotel Sheet
We're sorry about this Kathryn, I've emailed you regarding replacements. Kind Regards, Christina.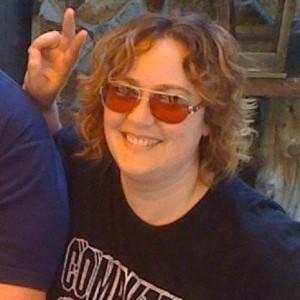 AM
14/02/2020
Angela M.

New Zealand
Great sheets
Sheets are great. Shipped quickly and the packaging was just lovely. Would recommend.
02/02/2020
Jennifer C.

New Zealand
Very happy customer
You show you care. So pleased with my top-of-the-range white sheets and now have the light grey ones as well. Definitely well worth the cost. Creases lessen with use.
29/01/2020
Lynn W.

New Zealand
Lovely quality sheets
This is my fourth set of sheets, and will probably buy more!
06/12/2019
Tracey S.

New Zealand
Pillow cases
The sheets are very nice but the pillow cases are showing fading marks after having them on the bed for only 1 week.
22/06/2021
The Hotel Sheet
Hi Tracey, what you describe is very unusual so don't hesitate to contact us to get replacements. Kind regards, Ben.
What makes us different?
Free NZ delivery
We offer free shipping to anywhere in New Zealand, including rural delivery. Shipping typically takes 3-4 days or a little longer for rural areas.
Tested and certified
A new DNA test is currently highlighting a fake Egyptian cotton issue. Sleep easy knowing all our Egyptian cotton is DNA certified, 100% long-staple Egyptian cotton. And all our bedding is OEKO-TEX II certified no harmful or illegal substances.
Better cotton for your money
Compared to regular sheets, high thread-count sheets use 2-3 times the cotton. So to make them affordable, they often trade cotton quality for an impressive thread count. They're also thick and hot. That's why we use lower thread-counts. Less cotton means better cotton for your money & beautifully fine, cool & crisp sheets.
Our 60 night trial
Sleep on our bedding for 60 nights, and if you're not happy, return for a full refund. All we ask is for honest feedback to help improve our bedding. Used items go to the Auckland Woman's Refuge, some conditions apply.