Customer Reviews
12/06/2022
Tasha L.

New Zealand
Egyptian Sateen Sheets
Amazing service, fast and hassle free. Definitely buy again.
30/05/2022
Wendy W.

New Zealand
Very Happy
Second time we have purchased through The Hotel Sheet company and both times very impressed with service. Quality product. Very happy to recommend and always do. Thank you Christina.
05/05/2020
Elissa F.

New Zealand
First time purchaser
Brilliant service….gorgeous sheets….looking forward to being able to purchase again….I think I may try their towels next!
01/05/2020
Lena T.

New Zealand
Princess who feels the pea
So lovely to sleep on soft delicate sheets next to your skin.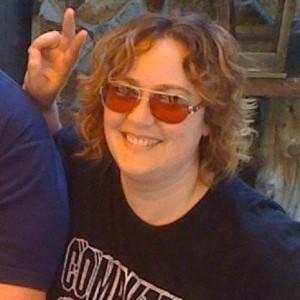 AM
09/02/2020
Angela M.

New Zealand
I absolutely adore my sateen sheets!! :) :) :)
The sheets arrived quickly and beautifully packaged ... and they are absolutely wonderful, I simply adore how they feel. I ended up buying a second set a week later when I realised I would have to have normal sheets on my bed when these were in the wash :)
27/01/2020
Irena S.

New Zealand
Amazing sheets
I found Christine's business in an advert in the Ponsonby Local mag about 4 or 5 years ago. Her sheets are absolutely blissful. If you haven't slept in these sheets, well, you don't know what you are missing. Just the best quality and Christine is an amazing person to deal with. My bed cover is also from Hotel Sheets and despite many washes still looks like new. You can't beat the quality. Irena
18/12/2019
Elite C.

New Zealand
You don't want to leave your bed.
These are the best sheets I've ever slept on. Soft as feather and just as advertised, felt like staying in a hotel! You won't regret buying these.
19/07/2019
Irena S.

New Zealand
Love my Sheets from The Hotel Sheet Company.
Feels So very lush when I climb into my bed with the Sateen Sheets on it. Just so very amazing so Now I only buy from these guys for my bed linen.
15/06/2020
Bernadette F.

New Zealand
Sheets/duvet cover
So sorry but no, way to wrinkled. Lovely feel but when bed is made they look like they need an iron each day! Creased very easily
29/03/2022
The Hotel Sheet
Thank you Bernadette. We're a bit confused because we've been sleeping in these sheets for almost a decade and haven't experienced the wrinkling described. In fact, sateen wrinkles far less so maybe you're describing the Duvet Cover you also purchased with this set? Or do you usually buy easy-care/anti-wrinkle sheets? Wherever possible, we try to reduce chemicals which means none of our bedding is anti-wrinkle. It's a chemical process which mainly uses Formaldehyde (embalming fluid) so isn't great for humans! Of course, everyone has different standards when it comes to wrinkles so thank you for taking the time to share your feedback. Much appreciated.
What makes us different?
Free NZ delivery
We offer free shipping to anywhere in New Zealand, including rural delivery. Shipping typically takes 3-4 days or a little longer for rural areas.
Tested and certified
A new DNA test is currently highlighting a fake Egyptian cotton issue. Sleep easy knowing all our Egyptian cotton is DNA certified, 100% long-staple Egyptian cotton. And all our bedding is OEKO-TEX II certified no harmful or illegal substances.
Better cotton for your money
Compared to regular sheets, high thread-count sheets use 2-3 times the cotton. So to make them affordable, they often trade cotton quality for an impressive thread count. They're also thick and hot. That's why we use lower thread-counts. Less cotton means better cotton for your money & beautifully fine, cool & crisp sheets.
Our 60 night trial
Sleep on our bedding for 60 nights, and if you're not happy, return for a full refund. All we ask is for honest feedback to help improve our bedding. Used items go to the Auckland Woman's Refuge, some conditions apply.