Customer Reviews
26/07/2022
Hunter D.

New Zealand
Just awesome!
Christina is so helpful and the sheets are every bit as good as they say. I've never had sheets that feel as good!!
22/07/2022
Michelle S.

New Zealand
BEST SHEETS AND TOWELS
Thank you so much, I totally love my sheets and towels.
23/06/2022
Kent S.

Australia
Love our new Egyptian cotton sheets
We just wanted to let you know how much we love our new Egyptian cotton sheets. They feel stunning to sleep on and are by far the best sheets we've ever bought! We've tried so many brands, styles and different thread counts, in our search for the right product, over many years, but none of them have come close to yours. You were also the first company to clearly explain the facts about thread counts, weaves and what constitutes genuine Egyptian cotton. Your beautiful Egyptian cotton sheets are like a breath of fresh air to sleep on and (apart from wanting to also try your 'hotel sheet') they are now the only sheets we'll ever buy. Thank you ❤️
19/03/2022
Lee M.

New Zealand
Bed linen and bath towel perfection!
Beautiful to sleep in and easy to care for following your detailed instructions.
29/01/2022
Samuel G.

New Zealand
Great Sheets, Kind Service
Egyptian cotton sheets are a luxury added to every day. Swift delivery and honest service
10/01/2022
Jill T.

New Zealand
Egyptian sheets
We have loved this set of sheets. They are a generous size super king, cool and still have that nice new feel after washing. We had our free set of towels personally delivered the same day I emailed to let them know that in error they were missing from our sheet delivery. Perfect personal service.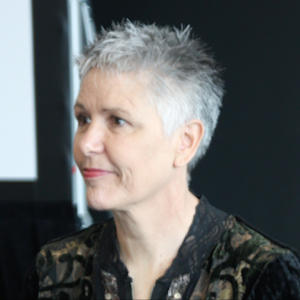 AF
02/01/2022
Amanda F.

New Zealand
Hotel Sheets
Wonderful! Personal customer service, great product. Def recommend ✔️✔️✔️
31/12/2021
John R.

New Zealand
Nice Niche Company
Top of the quality sheets give you such a good night's sleep. Instant dispatch and delivery. Accompanied by Towels of similar high quality.
17/11/2021
Deb L.

New Zealand
Blissful Bedding!
I absolutely love my beautiful new Hotel Sheet set - best purchase I've made for a very long time. Summer has arrived early here, and these gorgeous sheets help to keep me a little cooler than would normally be the case. They feel wonderful against your skin, luxurious & cool at the same time. Can't recommend them highly enough. Go on, treat yourself, it's worth it.
23/07/2021
Jenny J.

New Zealand
Awesome sheets
I've got the classic hotel sheets and the classic slate grey set and love them both. I highly recommend these and they also improve over time as I've found they become softer with each wash.
19/06/2021
Marilyn M.

New Zealand
The Egyptian Hotel Full Sheet set.
We love the Egyptian Hotel Sheet set. They are so nice to sleep between. Love their feel
28/04/2021
Megan D.

New Zealand
Wonderful sheets
These sheets are just as advertised. A solid feel to the quallity of the fabric makes me feel like they will last really well.
30/03/2021
Karen H.

New Zealand
A luxury I don't regret
The sheets are gorgeous. We bought ourselves a really nice bed, and a feather underlay, but the icing on the cake of our bed are our beautiful sheets. When you work out how many hours you do spend between the sheets, it is easier to justify what seems like a big expense. We've had them for a few months now, and I cannot imagine how many times we've climbed into bed and sighed with the luxuriousness of it all! Ordering the sheets online was easy and all the information was believable, and easy to understand. They arrived very quickly too. We love that we are also buying from a small Ma and Pa company where the profits will be spent locally, not from a huge company where the profits will go to shareholders or overseas.
28/03/2021
Jane H.

Australia
Excellent service, beautiful sheets!
I found Christina and Ben to be consummate professionals. From the wonderful information on their website and blog I have learned so much and have finally found the right sheets for me during those Perth summer nights - Percale = Cool and crisp!! The ordering process was efficient and friendly and communication was prompt and helpful. I would definitely recommend to all!
20/03/2021
Mark H.

New Zealand
Portuguese quality
The sheets fit our beds very well. No disappointments. I give them a tickle up with the iron which enhances the feel of them in my opinion. I can not go back to regular sheets from the shops now.
21/10/2020
Christel V.

New Zealand
The Egyptian Hotel Sheet - full set
Highly rate Christina and Ben and of course the sheet set. Would definitively recommend to prospective buyers. Excellent service and excellent quality products.
04/09/2020
Tony M.

New Zealand
Wonderful lux feeling
Great delivery and beautiful sheets. Would recommend, and buy again when I eventually need to)
01/08/2020
Clare B.

New Zealand
Best sheets EVER !
I love my Egyptian Hotel Sheets , they are very best bed linen I have ever owned. Wonderful to sleep on and very quick to dry. I will absolutely will purchase again
14/06/2020
Kris B.

New Zealand
Perfect Sheets
Great experience, great product
03/05/2020
Jaz, B.

New Zealand
SERIOUSLY FAB SHEETS
It was a seamless purchase experience & the sheets feel fabulous & wash well. 100% worth spending a little more for a lot experience
What makes us different?
Free NZ delivery
We offer free shipping to anywhere in New Zealand, including rural delivery. Shipping typically takes 3-4 days or a little longer for rural areas.
Tested and certified
A new DNA test is currently highlighting a fake Egyptian cotton issue. Sleep easy knowing all our Egyptian cotton is DNA certified, 100% long-staple Egyptian cotton. And all our bedding is OEKO-TEX II certified no harmful or illegal substances.
Better cotton for your money
Compared to regular sheets, high thread-count sheets use 2-3 times the cotton. So to make them affordable, they often trade cotton quality for an impressive thread count. They're also thick and hot. That's why we use lower thread-counts. Less cotton means better cotton for your money & beautifully fine, cool & crisp sheets.
Our 60 night trial
Sleep on our bedding for 60 nights, and if you're not happy, return for a full refund. All we ask is for honest feedback to help improve our bedding. Used items go to the Auckland Woman's Refuge, some conditions apply.