Customer Reviews
17/05/2022
Corina O.

New Zealand
Wonderful towels
Lovely luxurious towels.
17/05/2022
Margaret L.

New Zealand
Bed sheets
I would have to say this is the most positive purchasing experience I have had in many years! I am very impressed with the quality of the cotton in the sheets and love that the fitted sheet has plenty of depth for our large mattress. When an issue arose with a seam coming unravelled Christina responded to my email with in a hour or so and by the next morning I had its replacement delivered to my door. Unparalleled service!! I also bought towels and they are just divine. I would certainly never hesitate to recommend the hotel sheet.
01/05/2022
Corina O.

New Zealand
Awesome sheets
I really enjoy jumping in to bed at night. The sheets are lovely and crisp.
01/05/2022
Fiona N.

New Zealand
Excellent
I love the sheets they certainly help with night sweats, I would definitely buy more. Also love the towels they feel so nice, I use them everyday.
29/04/2022
Sharyn F.

New Zealand
Outstanding Kiwi Service
I have now purchased all my beautiful white towels and sheets for our new home and I have to say I'm thrilled with the quality of everything would highly recommend the investment into quality Linen. The service and communication was outstanding my parcels arrived within a few days Christine and the team are a ambassadors for Kiwi Service especially in these times would highly recommend
29/04/2022
Sally V.

New Zealand
Gorgeous towels/sheets
Great service and quality outstanding
28/04/2022
jenny c.

New Zealand
:-)
These sheets get better after a few washes - loving them, and the towels Jenny C
25/04/2022
Jo F.

New Zealand
We love these sheets..luxurious feel and great for keeping cool during the night
24/04/2022
Sue C.

New Zealand
So soft
Bought the sheets and so pleased with my purchase, they are so comfortable. In the hottest muggy nights they were just great. The towels, which came with the purchase, are so soft and absorbent. Would love matching bath mat and hand towels.
19/04/2022
GARY M.

New Zealand
Very pleased
Good to get along with very helpful
17/04/2022
Garry W.

New Zealand
Queen sheets
Best sheets I have ever owned and very good value.
11/03/2022
Maureen W.

New Zealand
Those towels!
I wish I had met these towels years ago. They are so soft and thirsty. Wonderful service and delivery too. Thanks!
11/03/2022
Shona S.

New Zealand
Another order
Just ordered more towels. These are pure luxury and I grabbed the sale on the stone one s. Love love love.
24/02/2022
Amanda N.

New Zealand
Just like staying in a high end hotel
Such lovely, thick, fluffy towels
18/02/2022
stephen e.

New Zealand
fabulous
easy from order to delivery
17/02/2022
Jenny C.

New Zealand
Hotel Sheets
This company are the very best to deal with. They form a good client relationship and go the extra mile. I would definitely recommend them.
15/02/2022
belinda s.

New Zealand
Love my sheets!
I love everything about my sheets, well worth the money. Great experience dealing with Christine. Couldn't have asked for anything more. Thank you!
12/02/2022
Judy S.

New Zealand
Bedding
Love the silky feel of the sheets. Very happy with them. Judy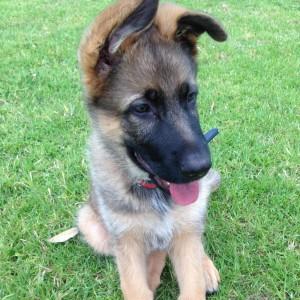 JS
11/02/2022
Janet S.

New Zealand
Quality towels
Towels are next level quality. Follow instructions to ensure optimum absorbency.
11/02/2022
MARK M.

New Zealand
cotton
Excellent quality,only tolerate cotton and wool against my skin.
What makes us different?
Free NZ delivery
We offer free shipping to anywhere in New Zealand, including rural delivery. Shipping typically takes 3-4 days or a little longer for rural areas.