Customer Reviews
20/11/2021
Paula P.

New Zealand
A Touch of Luxury
Fantastic service and the sheets and towels are truly what they state - hotel quality. Really happy and will purchase again ☺
19/11/2021
Glenys M.

New Zealand
Just Perfect
So glad I chose to buy from Christina and Guy. Fantastic service, outstanding quality sheets and towels and that little hand written thank you note is just the nicest touch
13/11/2021
Janet S.

New Zealand
Luxury
The difference from my old towels is next level. I followed all the instructions. Towel is fabulously fluffy and has fantastic absorption.
01/10/2021
Nikki H.

New Zealand
Love them
Wash well, great quality
03/09/2021
Marjolijn V.

New Zealand
Fluffy towels
Excellent. Christina was lovely and knowledgeable and a pleasure to talk to. We love our fluffy absorbent towels.
27/08/2021
Sarah S.

New Zealand
Great towels, great service
These towels are excellent to use. Dried well from day one. Super absorbent and lovely and fluffy. Always great products and service from the team at The Hotel Sheet, would recommend to anyone.
21/08/2021
Sarah L.

New Zealand
Quality Product
Very happy with purchase
13/08/2021
Aileen B.

New Zealand
10/08/2021
Susan J.

New Zealand
Towel of dreams
I've never been one to get into the realm of, "a little bit fancy", but now that I'm in my mid 30's I decided to just do it - call it a quarter life crises. This towel has been nothing like I've been using for the previous 30 something years of my life. How to describe it? Russian built (big, heavy, strong) but with the luxurious feel of a cloud, comes to mind. Would definitely recommend and if you're reading this, go for the larger towel available (my only reghurt is getting the smaller one).
07/08/2021
donna b.

New Zealand
Towels
LOVE the towels. Great size. They still feel soft and are still white. Thanks for the care sheet, this is helpful.
31/07/2021
Nikki H.

New Zealand
Great Sheets
Great, love them!
19/07/2021
Bryan B.

New Zealand
Towel set
Very soft good sized towels. Impressed.
30/06/2021
Steve B.

New Zealand
Hotel luxury in our own bedroom
We are really enjoying the lovely feel of these sheets that make us feel as though we are on holiday in our own bedroom!
29/06/2021
Jane C.

New Zealand
Excellent product
Excellent product great service will buy again.
17/05/2021
Tracy H.

New Zealand
Best towels
Great quality towels. Really soft and can tell they are high quality. I am following the washing instructions which is a must. Thank you for the prompt service. Would definitely buy again.
17/05/2021
Fei F.

New Zealand
very good
Had good quality Bath towel from you, very comfortable feels, thank you!
30/04/2021
Christine G.

New Zealand
Highly recommend
Delivery was prompt The sheets and the towels are amazing Will definitely buy again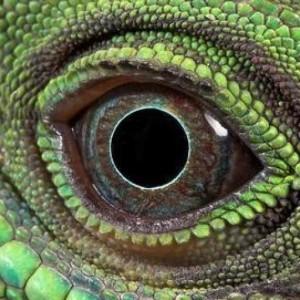 RW
30/04/2021
Raewyn W.

New Zealand
Apologies, I prefer a higher thread count
The sheets wash welland are good in not humid conditions, but I am finding them a bit thin and not at allluxurious feeling. I prefer a higher thread count -- at least 600.
30/04/2021
The Hotel Sheet
Thanks for the review Raewyn, very helpful for people. Yes, cool sheets are fine while thicker sheets (high TC) are hotter. And thicker is not necessarily higher quality, it depends on the quality of the cotton, yarn and weaving. If luxury to you means soft and silky, then look for Sateen as the Sateen weave is what makes high TC sheets feel silky. But just be aware that Sateen is also hotter and depending on the quality, Sateen in general doesn't last as long. Cool and crisp sheets use the Percale weave and the sheets are usually finer - even when made from the very best cotton in the world. And while most people prefer crisp, some people prefer soft/silky. If that's the case, then Sateen is your friend! I hope that makes sense and once again, thanks for sharing your thoughts, it really helps people find the right style of sheet for them. Much appreciated. Kind Regards, Ben.
17/03/2021
Pat L.

New Zealand
Review of sheets and towels
Amazing! The quality of the sheets and towels was great and the speed with which they came was equally great. Would definitely buy again
25/02/2021
Grant H.

New Zealand
My new sheets
A1 experience with your service and product. Would purchase again. Love the towels too, thank you.
What makes us different?
Free NZ delivery
We offer free shipping to anywhere in New Zealand, including rural delivery. Shipping typically takes 3-4 days or a little longer for rural areas.