Customer Reviews
03/08/2022
Natalie S.

New Zealand
Like being on holiday
Lovely sheets to sleep in.
31/07/2022
Ruth B.

New Zealand
Fabulous sheets
These sheets are amazing ! We love the fresh clean crispness after every wash - and love the generous dimensions which allow a great tuck in and turn over
31/07/2022
Lisa M.

New Zealand
Money well spent
For months I've been on the hunt for a set of beautiful sheets that fit our very deep mattress, particularly the top sheet, many are too short once tucked in at the end. After much research & measuring I discovered yours. The fitted bottom sheet fits our Queen mattress perfectly. The top sheet is generous in length & width (maybe a little generous in width). My husband, for the first time in our 29 years of marriage, commented on how nice the sheets are.
25/07/2022
Hui C.

New Zealand
Love the quality and constant contact
Very nice sheets the smoothnesses and quality. Love these beautiful sheets.
19/07/2022
Liz S.

New Zealand
Blissful Bedding
I had been looking for the perfect cotton sheet for years. Had tried all the usual brands, Egyptian cotton & various thread counts. When I saw the Hotel Sheet ad on tv I decided to give them a try. I was not disappointed...only time I get disappointed is when I have to take them off the bed to wash them! They are so lovely and cool to sleep in, which is a welcome relief for my particular season in life I bought them in winter so I can't wait to see how great they are in summer. They are so crisp to the touch too, esp when they have just been washed. Don't use harsh laundry detergents. Find a natural alternative like 'Soap nuts'. Try to pick a sunny day so they can dry naturally outdoors. If need be just finish off on a cooler cycle of the dryer, so you can get them back on the bed as soon as possible I love these so much I bought another set for my son & daughter in law. Can't wait to see what they think. Thoroughly recommend the product.
19/07/2022
Donald H.

New Zealand
winter sheets
we were so impressed with our first original hotel sheet set we just had to purchase a winter set and have found them to be amazing - service was quick and we can only recommend Hotel Sheet Company .
19/07/2022
Carol H.

New Zealand
Simply a beautiful product <3
This is my second purchase and my preferred supplier. Fantastic service and my sheets etc are perfect. Thank you Christine, you are a gem !!!
08/07/2022
Ryan Z.

United States
Quality linen
I have tried to find linen of this quality in the US for years without success. This sheet set is definitely the kind you find in better hotels.
02/07/2022
Tim B.

New Zealand
Sheet Review
Lovely to sleep in but they crease so much!
29/06/2022
Mattie S.

New Zealand
Set of CK Hotel sheets
I have found the set of Hotel sheets to be excellent. The quality is if a very high standard, and I will definitely purchase again. Mattie Simpson
23/06/2022
Stephanie O.

New Zealand
Love
We have loved the queen hotel sheets I bought from you at the garden show a few years ago. Couldn't imagine using any other sheets now. They have stayed beautifully crisp and perfect despite innumerable washings.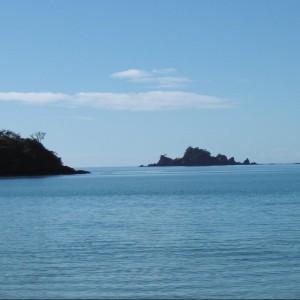 JC
18/06/2022
Judith C.

New Zealand
Brilliant linen; outstanding service
The bed linen is as described. It is quality and luxurious. I also brought towels, which have washed up soft and fluffy beyond belief. Very happy to recommend the products and this company.
04/06/2022
Pauline H.

New Zealand
Love these sheets!
Really great friendly small business to deal with, and the sheets are as good as promised :)
04/06/2022
Pamela G.

New Zealand
Great service and product
Excellent service and product. Straight on the bed after they were washed. Great sheets to sleep in. Will definitely buy them again. Loved the little gift, card and care instructions that came with the parcel.
27/05/2022
Anthony M.

New Zealand
Outstanding Linen
To be honest I should have brought these years ago. We were recommended them by a good friend and we haven't been disappointed in the quality of the linen and the excellent service. Christina/ Hotel Sheets even sent out a nice card to say thanks for the purchase. Who does that?
22/05/2022
Lesley M.

New Zealand
Happy customer
Certainly be buying again
17/05/2022
Corina O.

New Zealand
Gorgeous sheets
Wonderful sheets. While washing my first set of hotel sheets I went back to my old ones . Yuck, they felt suffocating and hot. So I saved hard to get a second set and they are worth every cent.
17/05/2022
Sonya K.

New Zealand
Worth it!
I have been waiting for a while before posting a review; I was blown away by these sheets and wanted to make sure they were still as fantastic after some time - I can now without a doubt highly recommend them. They feel wonderful to sleep in (crisp and fresh!) and come with very helpful washing info/instructions; also appreciated the little bonuses and personal follow-up. Really really worth it!
01/05/2022
Corina O.

New Zealand
Crisp, cool and worth the money
Lovely crisp sheets. Excellent quality. Worth every cent.
29/04/2022
Sally V.

New Zealand
What makes us different?
Free NZ delivery
We offer free shipping to anywhere in New Zealand, including rural delivery. Shipping typically takes 3-4 days or a little longer for rural areas.
Tested and certified
A new DNA test is currently highlighting a fake Egyptian cotton issue. Sleep easy knowing all our Egyptian cotton is DNA certified, 100% long-staple Egyptian cotton. And all our bedding is OEKO-TEX II certified no harmful or illegal substances.
Better cotton for your money
Compared to regular sheets, high thread-count sheets use 2-3 times the cotton. So to make them affordable, they often trade cotton quality for an impressive thread count. They're also thick and hot. That's why we use lower thread-counts. Less cotton means better cotton for your money & beautifully fine, cool & crisp sheets.
Our 60 night trial
Sleep on our bedding for 60 nights, and if you're not happy, return for a full refund. All we ask is for honest feedback to help improve our bedding. Used items go to the Auckland Woman's Refuge, some conditions apply.